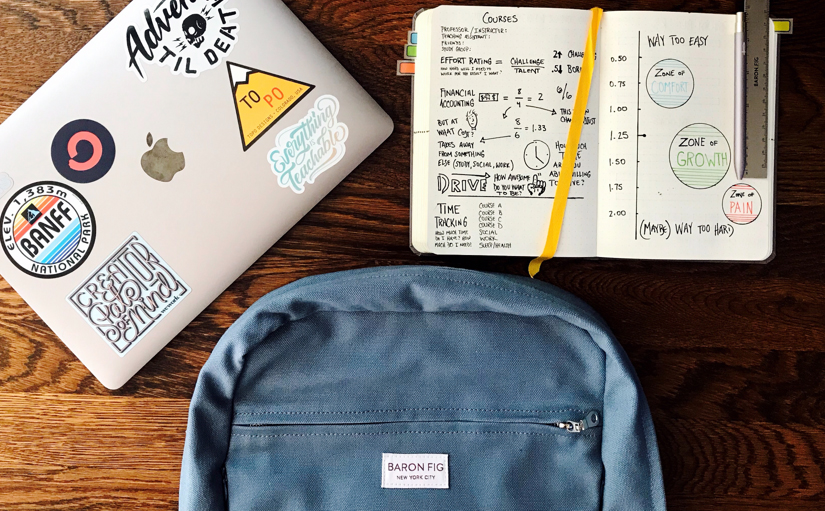 Back to school serves as a painful reminder to some parents that their kids aren't getting any younger.  To some, this is a time to review the plans to pay for their kids' future college tuitions.  Savings for college and perhaps using a 529 plan are all well intentioned, but sometimes I find parents should be focusing on other priorities.  Here are 3 reasons why you might NOT want to use a 529 plan to save for college for your kids.
First, a little back ground. 529 plans first came on the scene in 1996 and now have over $250 billion in assets.  The advantage to 529 is mostly taxes.  As long as the funds are used for "qualified higher education expenses" you can avoid paying any taxes on any gains you might have; this is in addition to avoiding tax on interest and dividends along the way.   In my opinion, if you can afford to save for your kids' education and they won't likely qualify for need based financial aid, 529 plans are the best way to save.  However, there are a few pitfalls to 529 plans that you might want to avoid:
Of course, the Fees – Some 529 plans have fees as high as 2% per year or upfront fees or "loads" of over 5%.   These fees can really add up over time and maybe even defeat the purpose of putting the funds aside in the  first place. You need to keep in mind, will I make enough money and do I have enough time, to make up for the  potential pitfalls of 529s plans, after fees.
Risk/Reward – I think it is safe to say all 529 plans have options available to meet the appropriate risk tolerance  and time horizon of a student.  As college enrollment years become closer, it is usually prudent to take less risk  as you have less time to recover from a major pullback in the markets.  For this reason, once a student is a few  years away from freshman year, it becomes less and less compelling to contribute to a 529 plan. Yes, putting  savings aside is a good thing but the real advantage to the 529 plan is the tax-free GROWTH of the assets.   Simply put - if you don't have enough time to justify enough risk, you probably aren't going to have much  growth. Without growth to shelter from taxes, what are you really accomplishing?
Don't shoot yourself in the foot for Financial Aid – I am not an expert in financial aid but it is safe to say that  529 balances almost always hurt a student's ability to receive needs based financial aid.  This can be even more  so when grandparents are the participant (custodian) on a 529 plan.  
So, don't get me wrong, I am all for saving for future college bills.  I believe that once you are well on track for retirement, it then might make sense to put money away for your children's' future tuition bills and it might make sense to consider using a 529 plan.  Remember, kids have student loans, grants, and potential financial aid to pay for college.  None of these sources are available for your retirement.
Robert F. Carrigg, Jr., CFP®
The Carrigg Wealth Management Group
155 Fleet Street Suite 209
Portsmouth, NH 03801
rob.carrigg@stewardpartners.com
603-427-8840
Rules and laws governing 529 plans are varied and subject to change. Most states offer their own 529 programs, which may provide advantages and benefits exclusively for their residents. Investors should consider, before investing, whether the investor's or the designated beneficiary's home state offers any tax or other benefits that are only available for investment in such state's 529 college savings plan. The tax implications can vary significantly from state to state. 
Investors should carefully consider the investment objectives, risks, charges and expenses associated with 529 college savings plans before investing. More information about 529 college savings plans is available in the issuer's official statement, and should be read carefully before investing. 
ANY OPINIONS ARE THOSE OF ROB CARRIGG, JR., CFP® AND NOT NECESSARILY THOSE OF RAYMOND JAMES. STEWARD PARTNERS GLOBAL ADVISORY LLC AND THE CARRIGG WEALTH MANAGEMENT GROUP MAINTAIN A SEPARATE PROFESSIONAL BUSINESS RELATIONSHIP WITH, AND OUR REGISTERED PROFESSIONALS OFFER SECURITIES THROUGH, RAYMOND JAMES FINANCIAL SERVICES, INC. MEMBER FINRA/SIPC. INVESTMENT ADVISORY SERVICES OFFERED THROUGH STEWARD PARTNERS INVESTMENT ADVISORY LLC.
CERTIFIED FINANCIAL PLANNER BOARD OF STANDARDS INC. (CFP BOARD) OWNS THE CERTIFICATION MARKS CFP®, CERTIFIED FINANCIAL PLANNER™, CFP® (WITH PLAQUE DESIGN), AND CFP® (WITH FLAME DESIGN) IN THE U.S., WHICH IT AUTHORIZES USE OF BY INDIVIDUALS WHO SUCCESSFULLY COMPLETE CFP BOARD'S INITIAL AND ONGOING CERTIFICATION REQUIREMENTS.