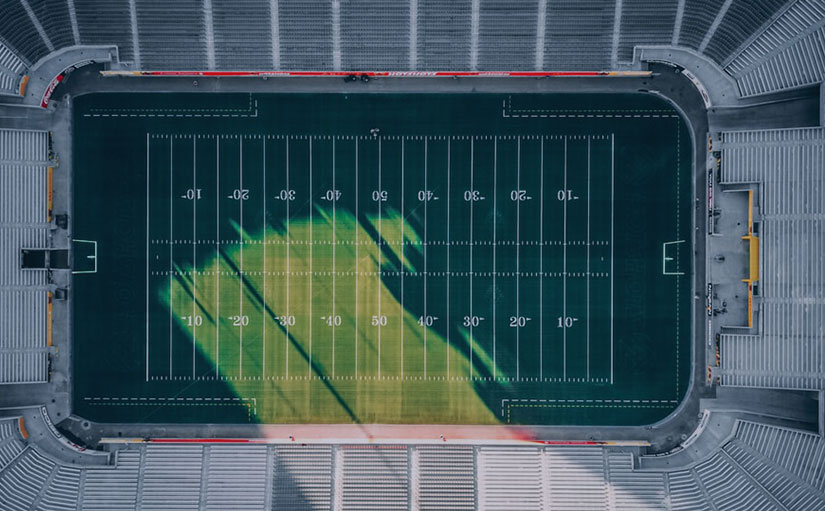 OK, so I'm not the world's biggest football fan.  I didn't play football, my son doesn't play football and I would struggle to name 5 existing NFL players who aren't Tom Brady.  I think I was a month into freshman year before I realized my college even had a football team.  All of this said, I do try to at least watch the Patriots game every Sunday.  Yes, I can hear boo's coming from outside of New England right now…Does this make me a rabid football fan?  Probably not.  Does it qualify me to compare and contrast being a successful NFL coach and a successful long-term investor?  You be the judge.
Movies like Wall Street and TV shows like Billions have sensationalized the investment world not unlike how we idolize the NFL's greatest coaches. Making huge concentrated bets, tricking your competitors and trying to outsmart the market all make for a great drama.  To be a legendary NFL coach, you must be able to make last second calls based on the opposing teams moves.  You have to stay cool under pressure, make snap decisions and above all, trust your "gut" with sometimes controversial or even counterintuitive calls.  Football coaches need to study their opponents every potential move and then react in real time with millions of fans and dollars on the line.  Their decisions keep us on the edge of our seats and it's one of the reasons why the NFL is a multi-billion-dollar business. 
Successful long-term investing, for most of us, is nothing like this.  The strategy of the most successful investors I have seen is very simple and actually pretty boring.  Don't invest money you might need right away, don't take more risk than you can stomach and don't put all your eggs in one basket. Once you decide upon a prudent strategy, try as hard as you can to stick with the plan in the face of market volatility. And do NOT try to time (outsmart) the market or be tactical!  I once asked one of my most successful investors how he reacted in the face of severe market turmoil.  He said simply, "you just wait."  
OK, there might be a few similarities between the successful NFL coach and the successful investor; staying disciplined and cool under pressure might be one. Here's another - If done properly, both can lead to long term financial security.
Robert F. Carrigg, Jr., CFP®
The Carrigg Wealth Management Group
155 Fleet Street Suite 209
Portsmouth, NH 03801
rob.carrigg@stewardpartners.com
603-427-8840
ANY OPINIONS ARE THOSE OF ROB CARRIGG, JR., CFP® AND NOT NECESSARILY THOSE OF RAYMOND JAMES. STEWARD PARTNERS GLOBAL ADVISORY LLC AND THE CARRIGG WEALTH MANAGEMENT GROUP MAINTAIN A SEPARATE PROFESSIONAL BUSINESS RELATIONSHIP WITH, AND OUR REGISTERED PROFESSIONALS OFFER SECURITIES THROUGH, RAYMOND JAMES FINANCIAL SERVICES, INC. MEMBER FINRA/SIPC. INVESTMENT ADVISORY SERVICES OFFERED THROUGH STEWARD PARTNERS INVESTMENT ADVISORY LLC.
CERTIFIED FINANCIAL PLANNER BOARD OF STANDARDS INC. (CFP BOARD) OWNS THE CERTIFICATION MARKS CFP®, CERTIFIED FINANCIAL PLANNER™, CFP® (WITH PLAQUE DESIGN), AND CFP® (WITH FLAME DESIGN) IN THE U.S., WHICH IT AUTHORIZES USE OF BY INDIVIDUALS WHO SUCCESSFULLY COMPLETE CFP BOARD'S INITIAL AND ONGOING CERTIFICATION REQUIREMENTS.
LINKS ARE BEING PROVIDED FOR INFORMATION PURPOSES ONLY. RAYMOND JAMES IS NOT AFFILIATED WITH AND DOES NOT ENDORSE, AUTHORIZE OR SPONSOR ANY OF THE LISTED WEBSITES OR THEIR RESPECTIVE SPONSORS. RAYMOND JAMES IS NOT RESPONSIBLE FOR THE CONTENT OF ANY WEBSITE OR THE COLLECTION OR USE OF INFORMATION REGARDING ANY WEBSITE'S USERS AND/OR MEMBERS.
KEEP IN MIND THAT THERE IS NO ASSURANCE THAT ANY STRATEGY WILL ULTIMATELY BE SUCCESSFUL OR PROFITABLE NOR PROTECT AGAINST A LOSS. ADTRAX 2761745 EXP 10/08/2020