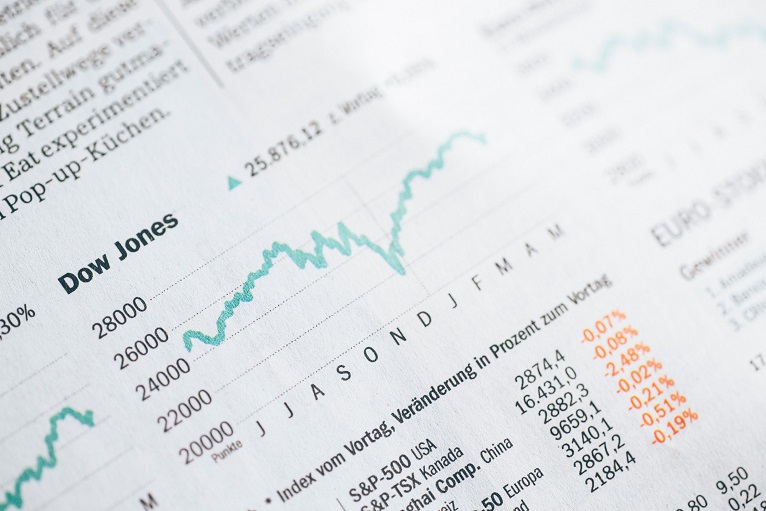 The recent market volatility and pull back of roughly 15% from the peak value of the stock market, is likely NOT the start of another Great Recession. Corona virus is a human tragedy with real economic consequences but so far, we are not seeing anything approaching the perfect storm of events that created and perpetuated the 2008-2009 bear market.  
That said, here are 5 lessons that could be applied to today's market turmoil:
1.

Corrections are never fun,
but they are a normal part of investing in the stock market.  The historical return on stocks averages somewhere around 10% per year.  One advantage to stocks, ETFs and mutual funds, is liquidity but that liquidity can come at a price.  Even though you're not selling, other people (or things) are.  More selling than buying forces prices down until cooler heads prevail.  Here's the good part - the recovery usually happens just as quickly as the sell off.  Of course, you need to remain invested to participate.  The "let's just wait and see approach" rarely works out.  
2.

Never underestimate the impact of government intervention. 
The effects were not immediately seen but interest rate cuts, quantitative easing (QE) and so-called bailouts like TARP (troubled asset relief program) did eventually work.  I would argue better than most people ever imagined.  Will Congress and the Trump administration be forced to implement similar measures?  Who knows but in an election year, my guess is all options are on the table.
3.

You did your homework!
Remember all of that time you spent with your financial advisor talking about goals, time horizons, cash reserves and risk tolerance?  That's because we anticipate events just like this.  We don't know when markets will swoon and we certainly can't predict the cause, but if you've done your homework, as uncomfortable as it might be, the proper response right now is likely just to hang in there.
4.

The watched pot never boils
and sometimes it feels like the watched market never stops dropping.  Turn off cable TV and stop refreshing your brokerage Ap.  The more you stare at the screen the more likely you are to make a knee jerk reaction that you'll likely regret.
5.

Fight the instinct to "do something." 
Selling and sitting on the side line, or trying to trade the volatility might feel good, but it's incredibly unlikely you are going to better your prospects 1 -2 years out. Jack Bogle, the late, great, founder of Vanguard once said, "Don't do something, just stand there!".
I'm here to help.  Please call me at 603-427-8840 or email me at rob.carrigg@stewardpartners.com.  
Robert F. Carrigg, Jr., CFP®
Carrigg Wealth Advisors
rob.carrigg@stewardpartners.com
603-427-8840
ANY OPINIONS ARE THOSE OF ROB CARRIGG, JR., CFP® AND NOT NECESSARILY THOSE OF RAYMOND JAMES. STEWARD PARTNERS GLOBAL ADVISORY LLC AND THE CARRIGG WEALTH MANAGEMENT GROUP MAINTAIN A SEPARATE PROFESSIONAL BUSINESS RELATIONSHIP WITH, AND OUR REGISTERED PROFESSIONALS OFFER SECURITIES THROUGH, RAYMOND JAMES FINANCIAL SERVICES, INC. MEMBER FINRA/SIPC. INVESTMENT ADVISORY SERVICES OFFERED THROUGH STEWARD PARTNERS INVESTMENT ADVISORY LLC.
CERTIFIED FINANCIAL PLANNER BOARD OF STANDARDS INC. (CFP BOARD) OWNS THE CERTIFICATION MARKS CFP®, CERTIFIED FINANCIAL PLANNER™, CFP® (WITH PLAQUE DESIGN), AND CFP® (WITH FLAME DESIGN) IN THE U.S., WHICH IT AUTHORIZES USE OF BY INDIVIDUALS WHO SUCCESSFULLY COMPLETE CFP BOARD'S INITIAL AND ONGOING CERTIFICATION REQUIREMENTS. Adtrax 2985338 Exp 03/10/21