Our Team
We are a tightly-knit team with a wealth of experience, a relentless drive to exceed expectations, and a deep devotion to our clients. By partnering with us, you can expect unwavering professionalism, transparent communication, meticulous attention to detail, and a commitment to your success.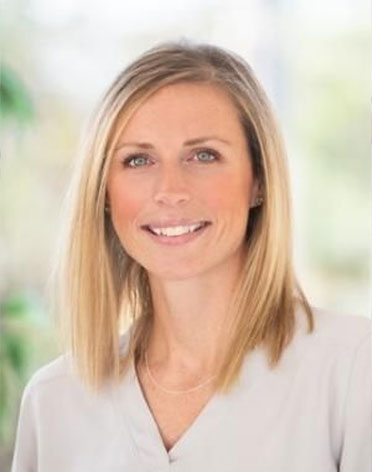 Sarah's Role
As a client administrative manager, Sarah provides an incredible amount of support for our clients and internal team. Her role includes helping our advisors prepare for meetings, assisting with research, compiling reports, and overseeing transactions on behalf of our clients (among other tasks). With her organizational skills and personable nature, our clients have come to rely on her whenever they have questions or need assistance with their accounts. Ultimately, her goal is to ensure our team has everything it needs to serve clients with excellence, and that our clients feel confident, capable, and cared for.
Professional Background
Sarah has a bachelor's degree in social work and spent many years in that field before becoming a stay-at-home mom. Later, she spent four years at LPL Financial before joining Carrigg Wealth Advisors. She has her Series 7 license and is currently working toward her Series 66.
Personal Life
Sarah loves spending time with her two children and their cockapoo, Freddy. They are actively involved in their church and recently began sponsoring a child through Compassion International. Her children love writing letters to the little girl, and they hope to visit Haiti together someday.
In her free time, Sarah enjoys hiking, reading, coaching soccer, and playing board games with her friends.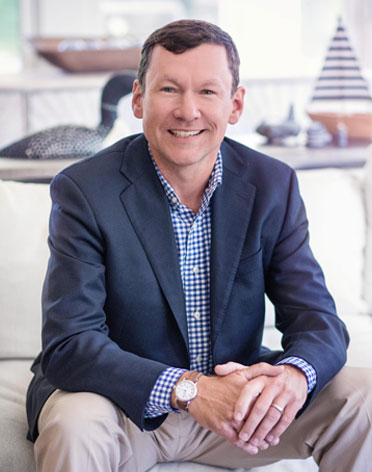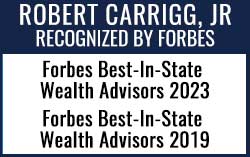 Rob's Mission as an Advisor
As a wealth manager, Rob helps people simplify their financial world so they can freely enjoy the success they've created. By getting to know his clients on a personal level, he helps them see the big picture of their wealth with a fresh perspective, empowering them to identify what really matters and align their finances accordingly. He provides personal guidance and support, easing the burden of planning so his clients can let go of worry and focus on enjoying life.
A natural problem solver, he asks intentional questions so he can help clients discover the true pain points in their financial world. He listens intently and identifies specific solutions to uncomplicate his clients' plans, minimize their tax bill, and maximize their success. He's genuinely invested in his clients' well-being, and he understands that his work is about much more than generating wealth—it's about helping each person use their resources in the most meaningful, impactful way so they can cultivate a fulfilling life.
Planning Approach
Rob's goal is to become a lifelong partner for those he serves, and many of his clients become like family to him. By maintaining open communication and reaching out proactively during times like tax season or market downturns, he becomes a trusted resource and source of assurance for his clients. Throughout the planning process and beyond, he focuses heavily on education, helping clients understand complex concepts and how they relate to their personal financial world. By helping them gain clarity about their situation, Rob's hope is that his clients will feel completely free to enjoy their success.
Education & Background
Entrepreneurship runs in Rob's family, and when he learned about the role of an advisor at his college career center, it seemed like the perfect fit. He was fascinated by the intricacies of finance and investing (he had a subscription to the Wall Street Journal in high school), but he also loved spending time with people (and still does). After graduating in 1995, he joined Ameriprise, where he worked for a few years before joining Merrill Lynch as an advisor in 1998. Since then, his practice has grown steadily as clients refer him to their friends and family members, and today he enjoys serving many local families in the seacoast of New Hampshire, as well as throughout the country. In 2019, he transitioned his firm to Steward Partners.
Community Involvement
Rob is passionate about giving back to his community. He has served on several boards of local nonprofit organizations, including serving as a Trustee for New Hampshire Public Radio from 2012 until 2018. He was a part-time instructor at the University of New Hampshire's Whittemore School of Business and Economics and has served as a guest speaker. In 2021, he helped coordinate the first Gather Gala, a successful event to support Gather and their work to create a hunger free community.
Personal Fulfillment
A New Hampshire native, Rob lives in Rye with his son Max and their Maine Coon cat, Samurai. For many years, Rob enjoyed coaching his son's soccer and lacrosse teams. Now that Max has graduated to "real coaches," Rob is a dedicated fan at every game. In his free time, he likes to ski, play golf, and racket sports – current passion, pickleball. (Fun fact: Rob also plays the drums, occasionally in a band.)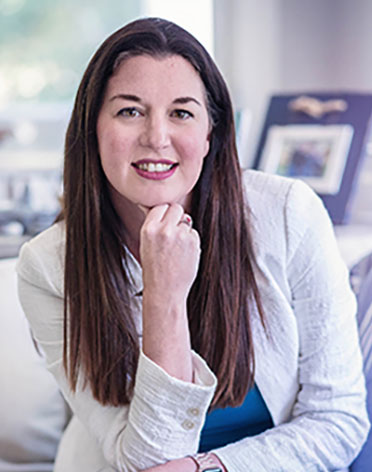 Christina's Mission as an Advisor
As a woman in finance, Christina finds it incredibly important to bring clarity and education to the often confusing world of investments. She takes complex industry jargon and creates simple, actionable solutions for her clients.
In her day-to-day, Christina is primarily responsible for developing financial plans and block trading for discretionary portfolios. When clients have questions or administrative task needs addressed, she often serves as the first point of contact.
Planning Approach
Christina enjoys connecting with others on a personal level and sees the direct impact that connection has on her clients' financial lives. She finds great joy in walking with her clients through their different stages of life and watching their investment strategy evolve alongside them to meet their needs. Her goal each day is to help clients and their families in a meaningful way.
Education & Background
Christina is a CERTIFIED FINANCIAL PLANNER™ professional and has earned her Chartered Retirement Planning Counselor® designation. She is also Series 7 and Series 66 licensed.
After earning a bachelor's degree from Longwood University, Christina started her career as a Financial Advisor at American Express in 2000. She transferred to Wachovia Securities, where she stayed for four years until joining Merrill Lynch in 2004. She was with Merrill Lynch until joining Steward Partners in 2019.
Life Outside of the Office
Christina lives in Dover, New Hampshire with her husband, two children, and Fozzy Bear, their beloved Samoyed. When she has a moment away from running her kids to their various activities, Christina loves to get out in nature, read a good book, and try new things with friends. From skydiving in her twenties to trying her hand at flower arranging in her forties, Christina is on an endless quest to find the perfect hobby.