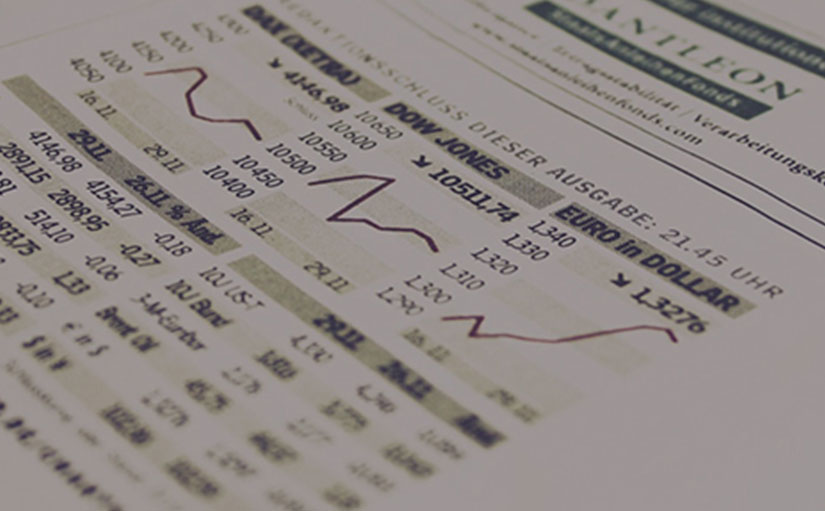 The Merits of Paying a Financial Advisor to Manage
Long Term Oriented, Low Cost, Index-Based Portfolios
Why should you pay a Financial Advisory team to manage your money if they buy mostly or exclusively index funds? Why not just "do it yourself" at a discount broker or an app on your iPhone? If you've invested in mutual funds using an advisor or "broker" you might have already asked this question while calculating your fees against your return and wondered -- is paying a financial advisor worth it? Before I answer that question, and the answer might surprise you, there are a few things to consider. 
Over the last several decades mutual funds and ETFs that follow so-called indexes, sometimes called passive investments, have exploded in popularity.  You may have heard about the recent passing of index fund pioneer and investing sage John Bogle.  He and the Bogleheads, the diehard investors he inspired, champion the case for ultra-low cost and low turnover investing. The pitch goes like this – studies show that investors tend to do best by owning a diversified portfolio of low-cost, diversified index funds and generally buying and holding, rather than attempting to "outsmart" the market with active management. Other names for active management are most types of mutual funds, separately managed accounts (SMAs), hedge funds, or just plain "stock picking".  
But wait - shouldn't smart people with sophisticated computer algorithms beat a long-term oriented passive portfolio of index funds? Sounds logical, right?  Everyone has that one friend who claims to have done just that. The only problem is there is no proof that this is true. The empirical evidence just isn't there.  Over meaningful periods of time, let's say at least 1-2 years, active management rarely outperforms index funds and the evidence from both Wall Street and academia is overwhelming.  Diversified portfolios of low cost, passively managed, index funds tend to outperform portfolios of stocks, actively managed mutual funds, hedge funds, etc.  Part of the outperformance is lower fees, but the other element is simply by not trying to outsmart "the market." And, when you add in the after-tax performance in taxable accounts, the outperformance is even more pronounced.  
Let me take a step back.  In general, there are two styles of mutual funds and ETFs: Actively managed and index based.  Actively managed mutual funds are generally run by a team of people who try to beat their benchmark.  They do hours of research, listen to conference calls, and visit CEOs -- all in attempt to get an edge. There's one problem -- over time it doesn't work or at least not consistently.  Another reason active management fails to deliver for the investor is the higher cost, which tends to hover around 1%.
Make no mistake, there are instances when actively managed or tactical portfolios shine.  Unfortunately for the active managers, there's no track record of them being able to do this consistently.  Every year, there may be 10% or so of active managers that outperform their respective indexes.  The reason for this, in my opinion, can generally be chalked up to 2 things: 1. They took more risk than their benchmark. 2. Luck. 
Again, the question -- why pay a financial advisor to manage a portfolio of index funds? Can't I just do that on my own?  If you want to join the ranks of those who already manage their own money without the aid of a financial advisor, I say go for it. But first you'll need to do the following.
Accurately gauge your appropriate time horizon, risk tolerance, and liquidity needs. In my experience, few clients have the objective perspective to truly calculate all three. 
Follow a diversified strategy that is mindful of taxes and "asset location." This means owning certain types of tax efficient investments in taxable accounts and tax inefficient investments in tax-deferred accounts such as IRAs.
Stay disciplined to "rebalance" at least annually. 
Stick with the strategy unless there are major changes in your financial circumstances --such as disability, job loss, etc.  Notice I said your financial situation, not the market. The late John Bogle liked to say, "Time is your friend; impulse is your enemy." A good financial advisor will remind you of this when you hear the siren call to run to cash.  
Service & Trouble shooting – If you are OK dealing with strangers at 1-800 numbers and gleaming help from chat boxes with matters including settling an estate, calculating cost basis or tracking down dividends, going solo might work out.
If this list seems a little overwhelming and you'd prefer to delegate all of the above to someone else, you might be amongst the millions of investors who understand that the assistance of a competent trusted team of financial professionals is often money well spent. And, if you want solid, long term, risk adjusted performance net of taxes and fees, you might ask yourself, why wouldn't you be willing to pay for a portfolio invested in index funds? 
Robert F. Carrigg, Jr., CFP®
rob.carrigg@stewardpartners.com
603-427-8840
ANY OPINIONS ARE THOSE OF ROB CARRIGG, JR., CFP® AND NOT NECESSARILY THOSE OF RAYMOND JAMES. STEWARD PARTNERS GLOBAL ADVISORY LLC AND THE CARRIGG WEALTH MANAGEMENT GROUP MAINTAIN A SEPARATE PROFESSIONAL BUSINESS RELATIONSHIP WITH, AND OUR REGISTERED PROFESSIONALS OFFER SECURITIES THROUGH, RAYMOND JAMES FINANCIAL SERVICES, INC. MEMBER FINRA/SIPC. INVESTMENT ADVISORY SERVICES OFFERED THROUGH STEWARD PARTNERS INVESTMENT ADVISORY LLC.
CERTIFIED FINANCIAL PLANNER BOARD OF STANDARDS INC. (CFP BOARD) OWNS THE CERTIFICATION MARKS CFP®, CERTIFIED FINANCIAL PLANNER™, CFP® (WITH PLAQUE DESIGN), AND CFP® (WITH FLAME DESIGN) IN THE U.S., WHICH IT AUTHORIZES USE OF BY INDIVIDUALS WHO SUCCESSFULLY COMPLETE CFP BOARD'S INITIAL AND ONGOING CERTIFICATION REQUIREMENTS. 
Investors should consider the investment objectives, risks, charges and expenses of an investment company carefully before investing. The prospectus contains this and other information and should be read carefully before investing. The prospectus is available from your investment professional.
Individual investor's results will vary. Past Performance does not guarantee future results.
Any information is not a complete summary statement of all available data necessary for making an investment decision and does not constitute a recommendation.