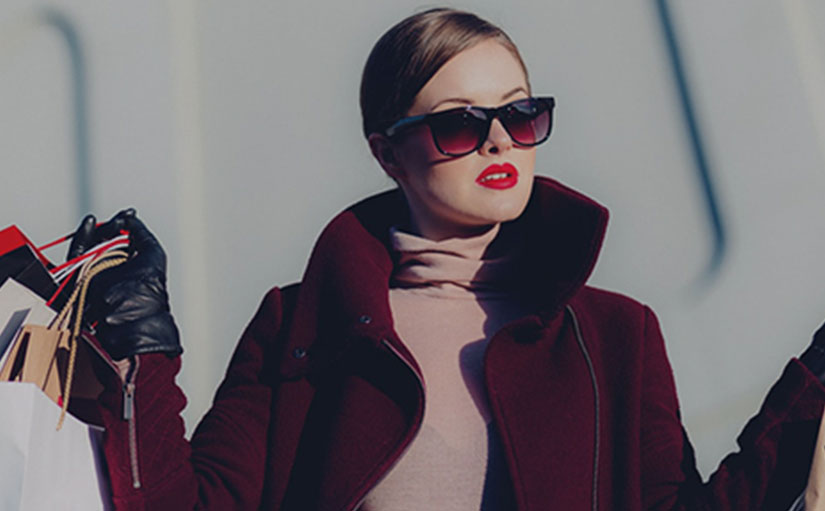 One of the most surprising things about being a financial advisor is how much of my work involves helping clients not only understand their behavior in terms of spending, saving, and investing but also the why. And while I don't hold a degree in behavioral psychology, I have worked with people and their money for twenty-five years, and I am struck by how many people fall for one of the oldest cons in the book. What gets an alarming number of people in trouble, sometimes unconsciously, is Keeping Up With the Joneses. 
We are hard-wired to Keep Up With the Joneses. A 2013 study titled Keeping Up With The Joneses showed that humans are greatly influenced by group behavior often assigning value to others and what they own even when no other information is available. A 2015 study by German neuroscientists used fMRI's (functional magnetic resonance imaging) to measure brain activity in participants as they outdid and were outdone by the reference group. It's unsurprising that when they saw themselves as performing better than others their brains experienced a boost in the same area, as one would feel a gambler's high. And what happens when they're outdone? When they can't keep up with the Joneses? They showed activity in the area of the brain that's associated with feeling pain. 
Being ostentatious is no longer seen as déclassé, at least in America, but is instead a requirement of Reality TV, the currency of Instagram Influencers, and a proxy for achievement on Facebook. Why be rich when you can appear rich? You too can pull off the con, look wealthy and slip behind the velvet rope into the VIP section. 
A little history - "Pop" Momand is often credited for popularizing the phrase, "Keeping up with the Joneses." His syndicated daily cartoon of the same name ran from 1913 to 1938. It focused on the hapless McGinis family and their misadventures as they tried and failed to keep up with their never-to-be-seen neighbors, the Joneses.  The Joneses canoe, so the McGinises try it too only to end up dunked in the water. Mr. Jones wears pink socks so Mrs. McGinis dresses her husband in pink socks and a ridiculous fuzzy hat all in an ill-fated attempt to show up their neighbor. The McGinises are the butt of Momand's joke. And while the comic strip is all but forgotten the expression stuck. 
We all do it. The thinking is simple - if the neighbor can afford it then why can't you?  This type of decision-making, or what psychologist call the anchoring effect, leads us to form a cognitive bias which impacts our decision making. We take the first bit of information such as my neighbor can afford a new kitchen, so maybe it's time I did the same. Sounds foolish I know but I've seen this kind of thinking lead to a string of poor financial decisions that will add up over time.

In my opinion, there are three reasons why you should stop keeping up with the Joneses; the first is obvious but the others -- not so much.
First, we can justify almost any behavior if we look around for someone else who is doing it.  It's the herd mentality, and at some point, from an evolutionary perspective, it helped us survive. But now no wishful thinking can stave off the consequences of a series of bad financial decisions. You sat in first class last time you flew, so there's no going back to coach, your kids made friends at that private school, you can't pull them out now, the perceived social contract of your chosen, not earned, but chosen lifestyle makes your decisions for you. You may be able to pay that tuition, make those car payments, and continue to vacation in Instagram-worthy locales but that doesn't necessarily mean it's sensible.  As I've written in previous blogs, it's all about putting yourself in a position where someday you'll be "financially independent."  If you're well on your way and you're saving enough, great, you might even be the Joneses.  But if you're trying to keep up, then it is a slippery slope that can often lead to overspending or more aptly, undersaving.
The second reason to stop; you have no idea what is really going on over at the Joneses.  Yes, you may be in a similar financial position because your houses are alike, you work in related fields, or you share the same type of background.  One thing my years as a financial advisor has taught me, it's tough to get an accurate picture of a family's finances unless they let you look under the hood.   And, believe it or not, there have been instances when clients have hidden things even from me. 
Here are some circumstances that you have no idea about:
They won the rich parents or grandparents lottery. Maybe the Joneses have trust funds that pay them income every month.  Maybe these trust funds pay their kids' tuitions all the way through college. It's even possible they get a check every month just to provide for "maintenance" or "support." In other words, just being alive -- both terms are standard in Trusts. 
Perhaps the Joneses just earn way more money than you think!  Even professions such as doctors and lawyers have vast ranges of income.  It's possible you think your neighbors are making $200k when they're really making $800k.
Lastly and possibly the most common reason not to keep up with the Jones – what if the Jones are in way over their heads?  Perhaps they are what humorist Robert Quillen described in 1928 as "Americanism: Using money you haven't earned to buy things you don't need to impress people you don't like." Maybe they're living off their credit cards, that summerhouse they refer to as theirs, it's actually owned by grandma, and their last Google search was, "how to file for bankruptcy." 
The point is – you just don't know.  
From what I've seen, this is an epidemic in America. It's a significant contributor to under savings, over-leverage, and the looming retirement crisis. But it's not too late to break the cycle. The next time you justify a major expenditure based mostly on seeing what your friends or neighbors are doing, stop for a second and think.  Are you just trying to keep up with the Joneses? Because if you are, realize you're the McGinises, the foolish wannabes from the comic strip.   Perhaps the new catchphrase should be, "Don't be the McGinises." 
Robert F. Carrigg, Jr., CFP®
rob.carrigg@stewardpartners.com
603-427-8840
Any opinions are those of Rob Carrigg, Jr., CFP® and not necessarily those of Raymond James. Keep in mind that there is no assurance that any strategy will ultimately be successful or profitable nor protect against a loss. Rebalancing a non-retirement account could be a taxable event that may increase your tax liability. The information has been obtained from sources considered to be reliable, but we do not guarantee that the foregoing material is accurate or complete.
ANY OPINIONS ARE THOSE OF ROB CARRIGG, JR., CFP® AND NOT NECESSARILY THOSE OF RAYMOND JAMES. STEWARD PARTNERS GLOBAL ADVISORY LLC AND THE CARRIGG WEALTH MANAGEMENT GROUP MAINTAIN A SEPARATE PROFESSIONAL BUSINESS RELATIONSHIP WITH, AND OUR REGISTERED PROFESSIONALS OFFER SECURITIES THROUGH, RAYMOND JAMES FINANCIAL SERVICES, INC. MEMBER FINRA/SIPC. INVESTMENT ADVISORY SERVICES OFFERED THROUGH STEWARD PARTNERS INVESTMENT ADVISORY LLC.
CERTIFIED FINANCIAL PLANNER BOARD OF STANDARDS INC. (CFP BOARD) OWNS THE CERTIFICATION MARKS CFP®, CERTIFIED FINANCIAL PLANNER™, CFP® (WITH PLAQUE DESIGN), AND CFP® (WITH FLAME DESIGN) IN THE U.S., WHICH IT AUTHORIZES USE OF BY INDIVIDUALS WHO SUCCESSFULLY COMPLETE CFP BOARD'S INITIAL AND ONGOING CERTIFICATION REQUIREMENTS. ADTRAX 2766349 EXP 10/09/20.