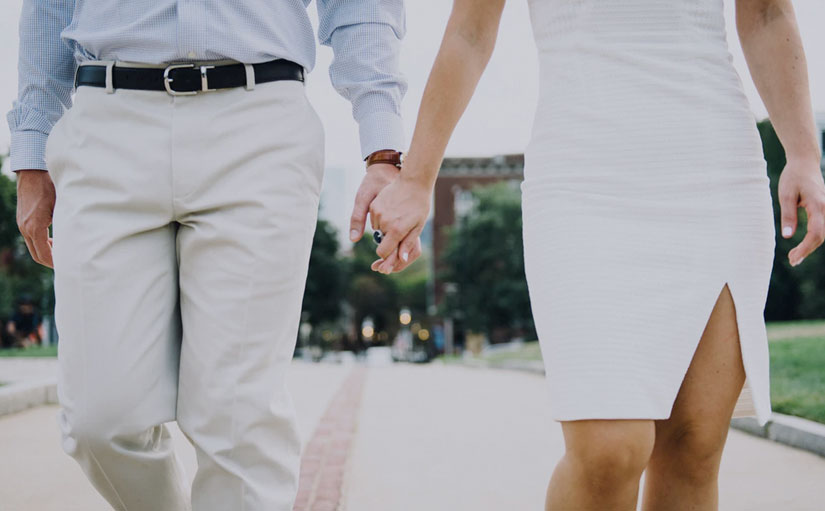 When working with couples and their money, I am often hear something like "Sorry, I know you're not our marriage counselor."  Though I'm certainly not trained as a couple's therapist, I do recognize that one of the primary reasons why couples fight, or even get divorced, is over money.  I feel the role of a good financial advisor is sometimes to get both parties on the same financial page.  And, in a world of easy access to do it yourself investment portfolios, it's one way that financial advisors can stay relevant.  Here are a few ideas for couple to get on the same page. 
Actually Try – I find many couples (or individuals) have essentially given up on having any control over their spending.  They've thrown up their hands believing it's a lost cause.  Whether you are a multi-millionaire or just trying to make ends meet, this approach rarely ends well.  We all know someone who has been able to get in shape and lose the weight after previously "letting themselves go".  The first step is admitting you have a problem and trying to turn things around.
Start with the end in mind – Whether it is by working with a financial planner, a free on line retirement (or college) projection program or just the back of an envelope, do some basic math on how much you will need to have saved one day.  The number is usually more than people think. Next, back into how much that means you need to save each year or each month to get there. This will help turn the discussion from abstract into reality, a reality you can attempt to control. 
It takes two to tango – Most of the time, the spending isn't all one person; there are usually missteps being made by both parties. After recognizing that you both have room for improvement, agree to meet in the middle.   Like therapy, the key to resolving most disputes is compromise.  Once both partners admit that your financial problems aren't all one person's fault, try to both come up with specific ways you will spend less. Skipping Starbucks, takeout or spa treatments as well as dropping underused internet subscriptions might be a good start.  
Don't (necessarily) go paperless – Though it probably does make sense to receive your credit card statements over email, take the time to print it out and review it together every month.  At the very least, this exercise fights the instinct to just let your spending spiral out of control.  Knowing that your partner might call you out might be enough to put down that designer purse or new custom fit golf clubs. Self-awareness is a powerful tool and you might think twice before pulling the trigger on that impulse buy.   
Two wrongs don't make a right – I often hear couples say something to the effect of "if he's going to spend so much on that country club, I'm treating myself to retail therapy."  Though this might be a knee jerk reaction, this type of behavior rarely helps. The goal is to keep spending reasonable, as a couple.  Passive aggressive spending often makes matters worse.
Start with the low hanging fruit – Start with the easy stuff.  As with any goal, it's always helpful to have some early and easy "wins".  Can each of you find $100 a month of needless expense to cut out?  How about $300?  Easy targets: subscriptions for apps you no longer use or your monthly cable bill.  I personally cut out $50 per month on both my cell and cable bill by canceling services we were not using.  I was paying for service on an iPad I no longer owned and cable service in a room without a TV.  How's that for easy?
Robert F. Carrigg, Jr., CFP®
The Carrigg Wealth Management Group
155 Fleet Street Suite 209
Portsmouth, NH 03801
rob.carrigg@stewardpartners.com
603-427-8840
ANY OPINIONS ARE THOSE OF ROB CARRIGG, JR., CFP® AND NOT NECESSARILY THOSE OF RAYMOND JAMES. STEWARD PARTNERS GLOBAL ADVISORY LLC AND THE CARRIGG WEALTH MANAGEMENT GROUP MAINTAIN A SEPARATE PROFESSIONAL BUSINESS RELATIONSHIP WITH, AND OUR REGISTERED PROFESSIONALS OFFER SECURITIES THROUGH, RAYMOND JAMES FINANCIAL SERVICES, INC. MEMBER FINRA/SIPC. INVESTMENT ADVISORY SERVICES OFFERED THROUGH STEWARD PARTNERS INVESTMENT ADVISORY LLC.
CERTIFIED FINANCIAL PLANNER BOARD OF STANDARDS INC. (CFP BOARD) OWNS THE CERTIFICATION MARKS CFP®, CERTIFIED FINANCIAL PLANNER™, CFP® (WITH PLAQUE DESIGN), AND CFP® (WITH FLAME DESIGN) IN THE U.S., WHICH IT AUTHORIZES USE OF BY INDIVIDUALS WHO SUCCESSFULLY COMPLETE CFP BOARD'S INITIAL AND ONGOING CERTIFICATION REQUIREMENTS. ADTRAX 2766349 EXP 10/09/20.