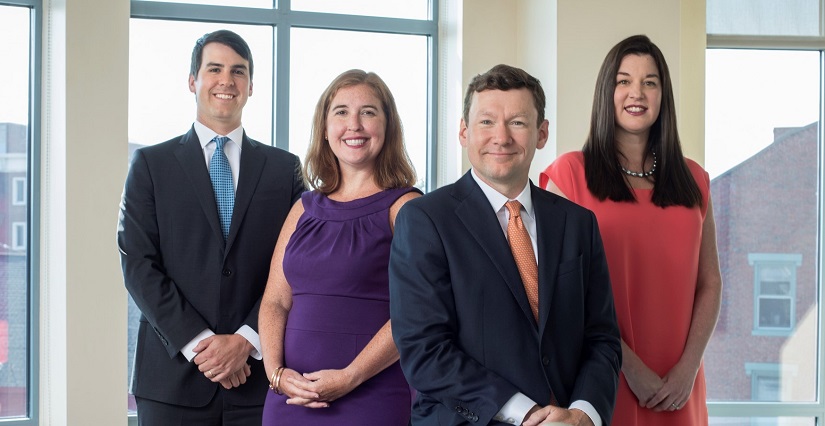 As many of you know, I am a firm believer that a good financial advisor doesn't necessary earn their fees by "beating the market".  The best portfolios are generally those made up of diversified, low cost, tax efficient investments that match an investor's given risk profile. And, when times get tough, the right decision is often to "ride it out." It is nearly impossible for a financial advisor to consistently "time the market" or pick stocks that outperform the benchmarks overtime.  This type of thinking often prompts a question like, "well then what do I need you for?"  
I am a firm believer that good financial advisors help clients make important financial and life decisions.  Some of those decisions, such as liquidity needs, risk tolerance and tax minimization, are directly related to your portfolio.  But, some of those decisions and discussions might seem to have nothing to do with your investments. I believe that a competent financial advisor should be involved, or at least informed, about many life decisions; even those that don't directly affect managing a portfolio. 
If you are going to hire and pay a financial advisor to "manage your money," I believe you should also involve that individual (or individuals) in helping make smart decisions outside of your portfolio. 
Below are a few life events and decisions that I believe you should discuss with your financial advisor before you pull the trigger.
Executing or updating an estate plan – We all need to have contingency plans.  Wills, Trusts, Powers of Attorney, and beneficiary designations are a few of the documents that will help ensure your wishes are fulfilled if you die or become incapacitated.  Many of the follow up projects after working with an estate attorney involve retitling financial accounts to trusts, updating beneficiary designations and appointing trustees.  You may have never done this before, but your financial advisor has probably helped many families go through a similar exercise.  You might even ask your financial advisor to recommend a few competent estate planning attorneys.
 
Buying a second (or third) home - Even if it is an "investment property," your financial advisor can help decide if that 2nd or 3rd property is truly a good investment, or just an excuse to revisit a favorite vacation location.   Does it truly add to your portfolio and generate positive cash flow, or it is just because real estate always seems like a sure thing?  If buying this property does make sense, your financial advisor can help you decide how to pay for it.  Should you sell assets in a tax efficient manor, finance through traditional means such as a traditional mortgage or other means? 
 
Buying life, disability or long-term care insurance – Many financial advisors are also licensed to sell life, disability and long-term care insurance.  The point isn't who gets the commission.  I have no problem when my clients work with a knowledgeable insurance professional who can provide competitively priced products to help my clients to achieve their financial goals.    I do have an issue when an insurance salesperson is pushing products that are not appropriate given my clients resources and circumstances.  Permanent life insurance (whole life, universal, etc.) and various types of annuities are a few examples of products that I believe are often misunderstood and sometimes purchased by clients where another solution would be more appropriate.  Many of these "products" have onerous surrender changes if cancelled after purchase.  I strongly recommend you run these purchases by your Financial Adviser before you buy.
 
Selling Employer Stock – Many people accumulate significant wealth through their employer stock.  Whether it comes in the form of Stock Options (ISOs and NSOs), Restricted Stocks Units (RSUs) or Employee Stock Purchase Plans (ESPPs), company stock can be lucrative, but it is not without risk and tax implications.  

How much company stock is too much?  Should you wait for a long-term gain before you sell?  Should you own company stock in your retirement plan?  These are all questions worth asking. You should also bring in the expertise of a trusted tax advisor as well as your Financial Advisor.
 
Retiring (especially early) and receiving Social Security – A well-funded retirement is by far the primary objective of most investors when they hire a Financial Advisor.  Part of a well thought our retirement plan is deciding upon a reasonable retirement age.  But as we all know, sometimes circumstances change.  Maybe you are downsized in a merger or offered an early retirement package.  No matter the circumstances, you should discuss a change to your retirement date with your financial advisor before you pull the trigger.  The same goes with Social Security.  There are major, often irrevocable, decisions surrounding receiving social security payments and your advisor might be able to steer you in the right direction.
Robert F. Carrigg, Jr., CFP®
rob.carrigg@stewardpartners.com
603-427-8840
ANY OPINIONS ARE THOSE OF ROB CARRIGG, JR., CFP® AND NOT NECESSARILY THOSE OF RAYMOND JAMES. STEWARD PARTNERS GLOBAL ADVISORY LLC AND THE CARRIGG WEALTH MANAGEMENT GROUP MAINTAIN A SEPARATE PROFESSIONAL BUSINESS RELATIONSHIP WITH, AND OUR REGISTERED PROFESSIONALS OFFER SECURITIES THROUGH, RAYMOND JAMES FINANCIAL SERVICES, INC. MEMBER FINRA/SIPC. INVESTMENT ADVISORY SERVICES OFFERED THROUGH STEWARD PARTNERS INVESTMENT ADVISORY LLC.
CERTIFIED FINANCIAL PLANNER BOARD OF STANDARDS INC. (CFP BOARD) OWNS THE CERTIFICATION MARKS CFP®, CERTIFIED FINANCIAL PLANNER™, CFP® (WITH PLAQUE DESIGN), AND CFP® (WITH FLAME DESIGN) IN THE U.S., WHICH IT AUTHORIZES USE OF BY INDIVIDUALS WHO SUCCESSFULLY COMPLETE CFP BOARD'S INITIAL AND ONGOING CERTIFICATION REQUIREMENTS. ADTRAX - 2926149