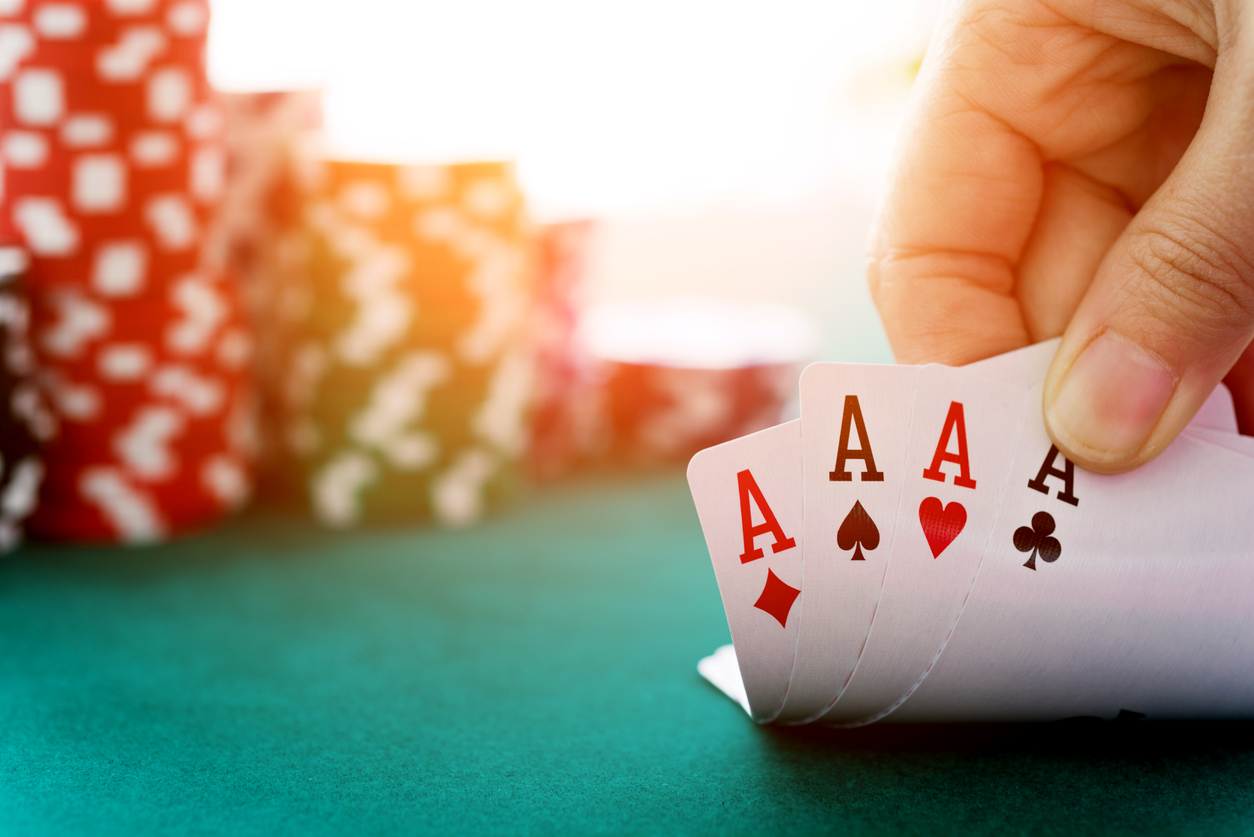 I've heard various versions of the following many times over my career: "the stock market is just one big casino" or "buying stocks in just like gambling".  While there can be some similarities between investing and gambling, when done properly, investing over the long term should not resemble gambling in any real way.
Let's start with the similarities.  "Investors" buying individual stocks (or funds/ETFs) in an attempt to make a short-term profit, or what is sometimes called "day trading", can be very similar to a gambler sitting down at a Black Jack or Roulette table.  Add in buying stocks or other securities with borrowed money, aka "margin", and you up the risk and further increase the similarities to gambling. I've read studies that day traders make money about 50% of the time. Want to guess what happens the other 50% of the time?
On the other hand, when someone invests in a diversified mix of low cost, tax efficient index funds, and lets the portfolio ride out the inevitable ups and downs of the market, ideally for decades, the chance of making money greatly increases.  In other words, as long as an investor is following the basic rules of investing – don't invest money you need over the short term, don't take too much risk, don't put all your eggs in one basket – you are in a good position to make money as long as you have a long enough time horizon. 
Compare this to gambling at a casino and I would argue this is the opposite outcome for most "long term" gamblers. 
So yes, day to day, investing can seem like gambling.  You pick a few investments, pony up your hard-earned cash, and hope for the best.  If your investments go up, it's because you are smart.  If your investments go down, you are unlucky.  But show me a casino where if you follow a very simple strategy and the longer you stay at the table the more likely you are to win, and I'll show you a casino that is going out of business.  Never mind the fact that you don't have to stare at your index funds all day the way you do a hand in Black Jack. 
Now, you may be thinking, but casinos and gambling are fun!  They even give you "free" drinks, meals and even rooms.  And as someone who has visiting a casino once or twice – for research purposes, of course - I would totally agree with you!  As long as you don't go overboard and you only gamble what you can afford, or even expect, to lose, casinos can be a blast. I would also argue that the steak dinners and playoffs tickets offered by your "broker" are akin to the free drinks and rooms offered by the casino.  Someone is actually paying for it, and it's probably you.
Charles Ellis writes in Winning the Loser's Game, "Investing is not entertainment – it's a responsibility – and investing is not supposed to be "interesting."  It's a continuous process, like refining petroleum or manufacturing cookie, chemicals, or integrated circuits. If anything in the process is interesting, it's wrong." Now, does that sound like a good time to you? 
Bottomline, if your approach to investing feels like gambling, you're probably not doing it right.
Robert F. Carrigg, Jr., CFP®
rob.carrigg@stewardpartners.com
603-427-8840
INVESTING INVOLVES RISK AND YOU MAY INCUR A PROFIT OR LOSS REGARDLESS OF STRATEGY SELECTED. KEEP IN MIND THAT INDIVIDUALS CANNOT INVEST DIRECTLY IN ANY INDEX, AND INDEX PERFORMANCE DOES NOT INCLUDE TRANSACTION COSTS OR OTHER FEES, WHICH WILL AFFECT ACTUAL INVESTMENT PERFORMANCE. INDIVIDUAL INVESTOR'S RESULTS WILL VARY. PAST PERFORMANCE DOES NOT GUARANTEE FUTURE RESULTS.
INVESTORS SHOULD CONSIDER THE INVESTMENT OBJECTIVES, RISK, CHARGES AND EXPENSES OF AN EXCHANGE TRADE PRODUCT CAREFULLY BEFORE INVESTING. THE PROSPECTUS CONTAINS THIS AND OTHER INFORMATION AND SHOULD BE READ CAREFULLY BEFORE INVESTING. THE PROSPECTUS CONTAINS THIS AND OTHER INFORMATION AND SHOULD BE READ CAREFULLY BEFORE INVESTING. THE PROSPECTUS IS AVAILABLE FROM YOUR INVESTMENT PROFESSIONAL.
ANY OPINIONS ARE THOSE OF ROB CARRIGG, JR., CFP® AND NOT NECESSARILY THOSE OF RAYMOND JAMES. STEWARD PARTNERS GLOBAL ADVISORY LLC AND THE CARRIGG WEALTH MANAGEMENT GROUP MAINTAIN A SEPARATE PROFESSIONAL BUSINESS RELATIONSHIP WITH, AND OUR REGISTERED PROFESSIONALS OFFER SECURITIES THROUGH, RAYMOND JAMES FINANCIAL SERVICES, INC. MEMBER FINRA/SIPC. INVESTMENT ADVISORY SERVICES OFFERED THROUGH STEWARD PARTNERS INVESTMENT ADVISORY LLC.
CERTIFIED FINANCIAL PLANNER BOARD OF STANDARDS INC. (CFP BOARD) OWNS THE CERTIFICATION MARKS CFP®, CERTIFIED FINANCIAL PLANNER™, CFP® (WITH PLAQUE DESIGN), AND CFP® (WITH FLAME DESIGN) IN THE U.S., WHICH IT AUTHORIZES USE OF BY INDIVIDUALS WHO SUCCESSFULLY COMPLETE CFP BOARD'S INITIAL AND ONGOING CERTIFICATION REQUIREMENTS. Adtrax 2909387